Sheryl Sandberg and Top Facebook Execs Silenced an Enemy of Turkey to Prevent a Hit to the Company's Business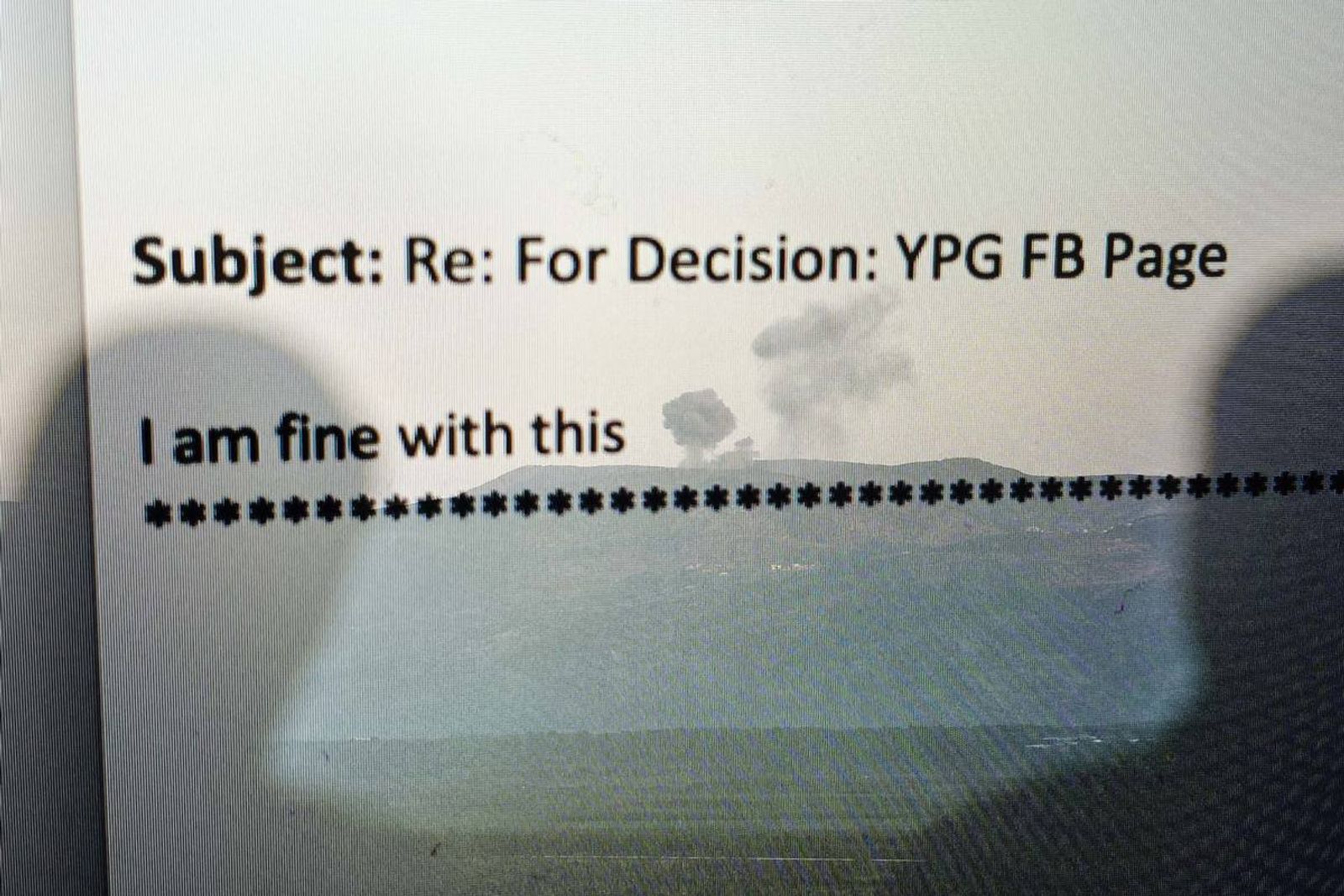 Amid a 2018 Turkish military campaign, Facebook ultimately sided with Turkey's demand to block the page of a mostly Kurdish militia. "I am fine with this," Sandberg wrote.
As Turkey launched a military offensive against Kurdish minorities in neighboring Syria in early 2018, Facebook's top executives faced a political dilemma.
Turkey was demanding the social media giant block Facebook posts from the People's Protection Units, a mostly Kurdish militia group the Turkish government had targeted. Should Facebook ignore the request, as it has done elsewhere, and risk losing access to tens of millions of users in Turkey? Or should it silence the group, known as the YPG, even if doing so added to the perception that the company too often bends to the wishes of authoritarian governments?
It wasn't a particularly close call for the company's leadership, newly disclosed emails show.
"I am fine with this," wrote Sheryl Sandberg, Facebook's No. 2 executive, in a one-sentence message to a team that reviewed the page. Three years later, YPG's photos and updates about the Turkish military's brutal attacks on the Kurdish minority in Syria still can't be viewed by Facebook users inside Turkey.
The conversations, among other internal emails obtained by ProPublica, provide an unusually direct look into how tech giants like Facebook handle censorship requests made by governments that routinely limit what can be said publicly. When the Turkish government attacked the Kurds in the Afrin District of northern Syria, Turkey also arrested hundreds of its own residents for criticizing the operation.
Publicly, Facebook has underscored that it cherishes free speech: "We believe freedom of expression is a fundamental human right, and we work hard to protect and defend these values around the world," the company wrote in a blog post last month about a new Turkish law requiring that social media firms have a legal presence in the country. "More than half of the people in Turkey rely on Facebook to stay in touch with their friends and family, to express their opinions and grow their businesses."
But behind the scenes in 2018, amid Turkey's military campaign, Facebook ultimately sided with the government's demands. Deliberations, the emails show, were centered on keeping the platform operational, not on human rights. "The page caused us a few PR fires in the past," one Facebook manager warned of the YPG material.
The Turkish government's lobbying on Afrin-related content included a call from the chairman of the BTK, Turkey's telecommunications regulator. He reminded Facebook "to be cautious about the material being posted, especially photos of wounded people," wrote Mark Smith, a U.K.-based policy manager, to Joel Kaplan, Facebook's vice president of global public policy. "He also highlighted that the government may ask us to block entire pages and profiles if they become a focal point for sharing illegal content." (Turkey considers the YPG a terrorist organization, although neither the U.S. nor Facebook do.)
The company's eventual solution was to "geo-block," or selectively ban users in a geographic area from viewing certain content, should the threats from Turkish officials escalate. Facebook had previously avoided the practice, even though it has become increasingly popular among governments that want to hide posts from within their borders.
Facebook confirmed to ProPublica that it made the decision to restrict the page in Turkey following a legal order from the Turkish government — and after it became clear that failing to do so would have led to its services in the country being completely shut down. The company said it had been blocked before in Turkey, including a half-dozen times in 2016.
The content that Turkey deemed offensive, according to internal emails, included photos on Facebook-owned Instagram of "wounded YPG fighters, Turkish soldiers and possibly civilians." At the time, the YPG slammed what it understood to be Facebook's censorship of such material. "Silencing the voice of democracy: In light of the Afrin invasion, YPG experience severe cyberattacks." The group has published graphic images, including photos of mortally wounded fighters; "this is the way NATO ally Turkey secures its borders," YPG wrote in one post.
---